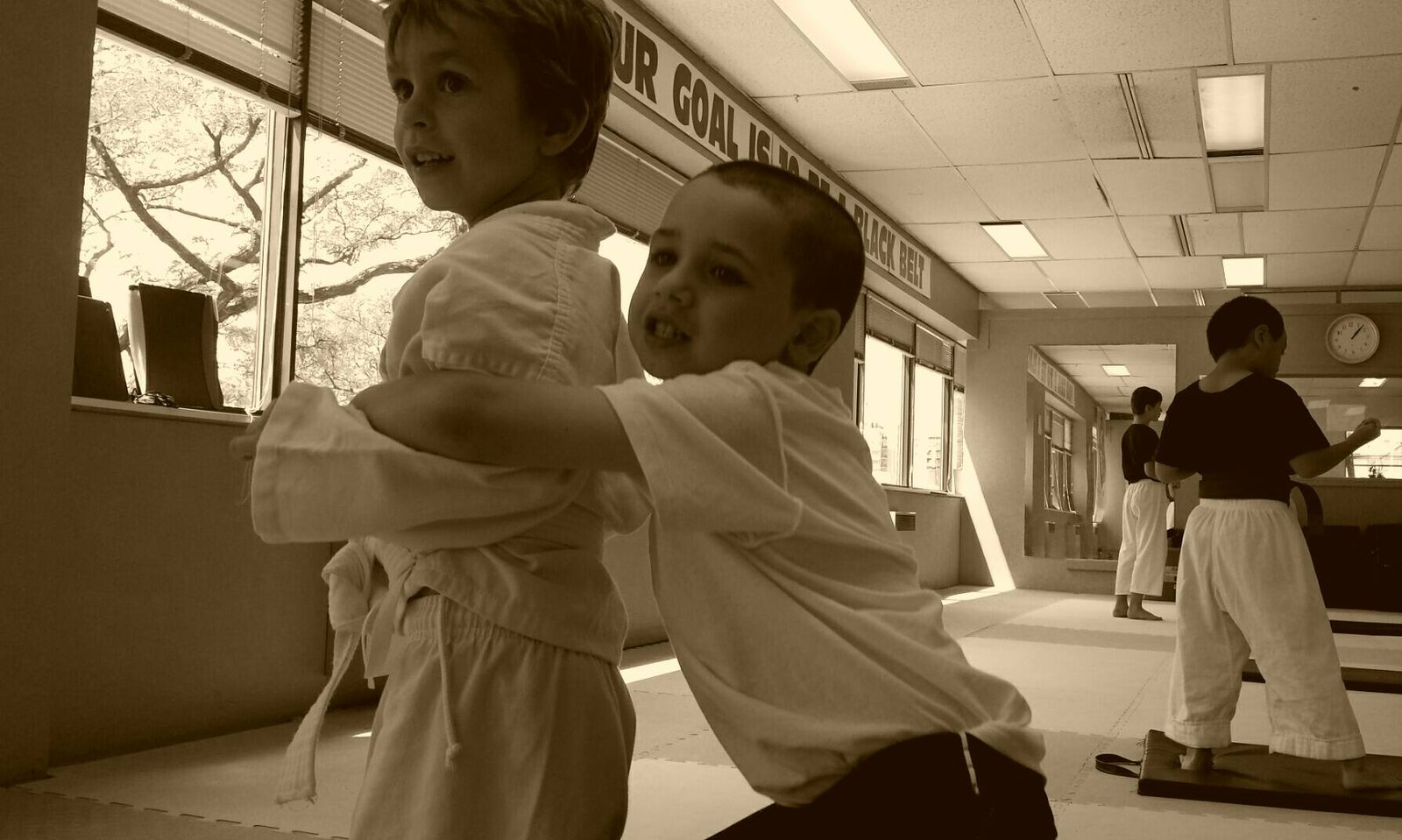 The Little Dragons program is a detailed curriculum that focuses on improving preschool age children's basic motor and listening skills. These skills will help them enter society with a more confident and enthusiastic outlook. They will become better students at school, better listeners at home and more ambitious towards the future.
We believe the time between ages 4 and 6 is critical in a child's personal growth. Our program will enhance positive development in a fun and motivating way.

PERSONAL DEVELOPMENT SKILLS
Focus/Concentration
Your child will improve their attention span, which will help them focus better at home and school and improve their learning abilities.
Perseverance/Teamwork
Your child will develop their ability to overcome challenges. They will sharpen their problem-solving abilities, both alone and as part of a team.
Courage
Students will learn to overcome fear and nervousness through their martial arts training.
Discipline/Intensity
The structure and tradition implemented in martial arts will help your child improved their self-discipline.
Coordination/Speed
As they work through the moments, your child will benefit from improved balance, body posture, and technique.
Fitness/Agility
Martial arts is an excellent form of exercise, helping kids stay healthy and improve their physical fitness.
Control/Technique
Through regular practice and repetition, your child will learn the importance of good technique, which will increase their athletic ability.
Flexibility
Your child will participate in various drills that will help them maintain and improve their flexibility.